Dinosaur Theme Park To Open Soon - And Here's How To Win Free Family Entry For a Year
Thursday, October 18, 2018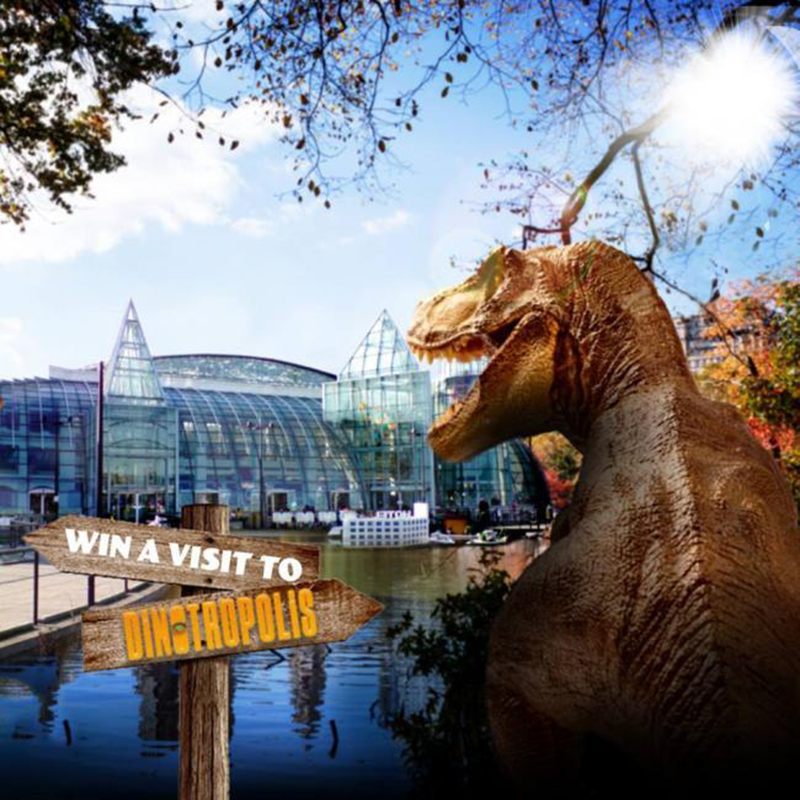 A new dinosaur theme park is opening - and you can win free family access for a whole year.
The park, to be called Dinotropolis, will feature animatronic dinosaurs, three storeys of soft play, dino interactives, raptor racing and the tasty Fossil Cafe.
And it is opening at Bluewater Shopping Centre, in Kent, so not too far to travel!
A promotional website about the new theme park reads: "You'll become a real Dino Ranger when you explore the Jurassic world in our Discovery Cove, where you can search for fossils in the Dino Dig and discover all of your favourite dinosaurs.
"Build your own volcanoes at the scientific sand table, paint and draw anything your heart desires in our arts and crafts corner and bring dinosaurs to life on our huge interactive screens. The best place to learn and play before putting your Dino Ranger skills to the test.
"Plus - when you're all played out, you can refuel like a true ranger at the Fossil Cafe, serving up deli-ceous, nutri-ceous meals and snacks. So, get ready to be catapulted back in time to a forgotten era where you will see, hear, and feel what it was really like to play with the dinosaurs!"
Any more information is being kept quiet, with no opening date released currently.
The theme park is also holding a competition to win free family access for a year.
Source: www.gazette-news.co.uk