Jurassic World 3 Is Struggling With One Returning Character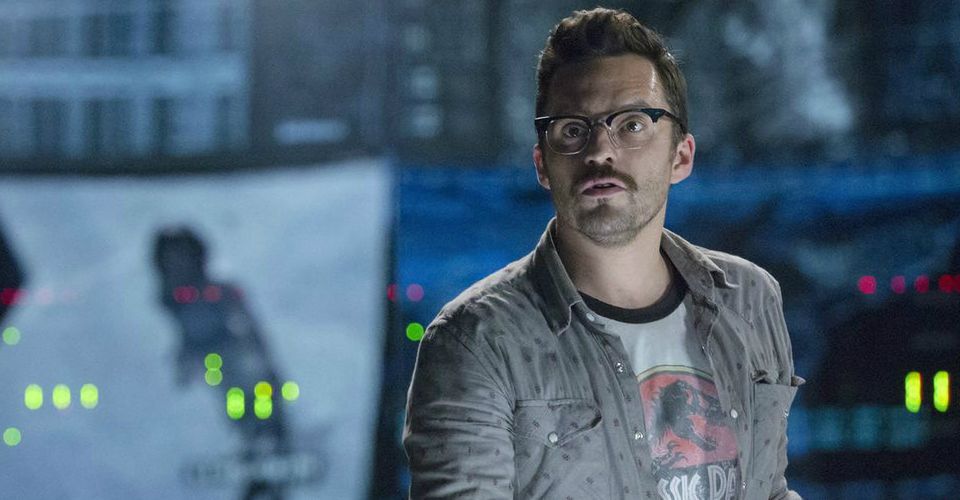 Jurassic World: Dominion is attempting to assemble an incredible cast of returning players, but it's having some issues with Jake Johnson. Dominion started production earlier this year, well ahead of its planned June 2021 release. However, the coronavirus pandemic would soon prove to be a bigger obstacle than the dinosaurs, as filming was forced to shut down mid-March. After several months of waiting, work was finally able to resume last month, and despite some rumors that things had halted again after a few days, Universal has confirmed Dominion's set is still up and running.
Dominion is expected to be the final film in the Jurassic World franchise, and it promises to be an epic finale. Director Colin Trevorrow has amassed a large cast of familiar faces, including Chris Pratt, Bryce Dallas Howard, Justice Smith, Daniella Pineda, Isabella Sermon, and BD Wong. Even more excitingly, Dominion will reunite the original Jurassic Park trio of Sam Neill, Laura Dern, and Jeff Goldblum. Clearly, Dominion will be a massive conclusion, but there might be someone who is unable to return.
Jake Johnson played Jurassic World tech Lowery Cruthers in the original 2015 film, and though he sat out Jurassic World: Fallen Kingdom, news broke earlier this year that he would be returning for Dominion along with Omar Sy. However, Johnson's return is now in question, as the actor revealed to Collider that Dominion's delay is causing a scheduling conflict with his ABC show Stumptown. Johnson said:
"I was getting ready to go out and then this pandemic hit and so everything got pushed and the schedule got rearranged, and now we're trying to figure it out because obviously I'm in Stumptown and we're going into Season 2 of that. So we're figuring out the scheduling and how and if we can make it work. But Colin Trevorrow, the director, is a good friend, we're old friends and we've been talking a lot and we're trying to figure out how to do it."
While Johnson only had a supporting role in the first film and didn't even appear in the second, it would be a shame if he didn't appear in Dominion. This movie is bringing back almost everyone from the previous films, making it feel like a true culmination of the franchise. Having Johnson around would be a nice callback to Jurassic World and could also supply some comedic moments. As Johnson said, he and Trevorrow are still working things out, so there's still a chance Lowery could make his big return.
There is still some concern that Dominion could end up getting delayed, but production is definitely making some progress. Just last week, Neill and Dern were confirmed to be on set, thus reuniting old partners Alan Grant and Ellie Sattler. One of the exciting parts of Dominion is the possibility of seeing the Jurassic Park team interact with the Jurassic World characters, and that certainly includes Johnson. Only time will tell if he'll get to revisit his time at the iconic park.
Source: Collider / https://screenrant.com/