'Jurassic World 2: Fallen Kingdom' News: How Famous Ian Malcolm Quote Inspired The Movie
Saturday, September 9, 2017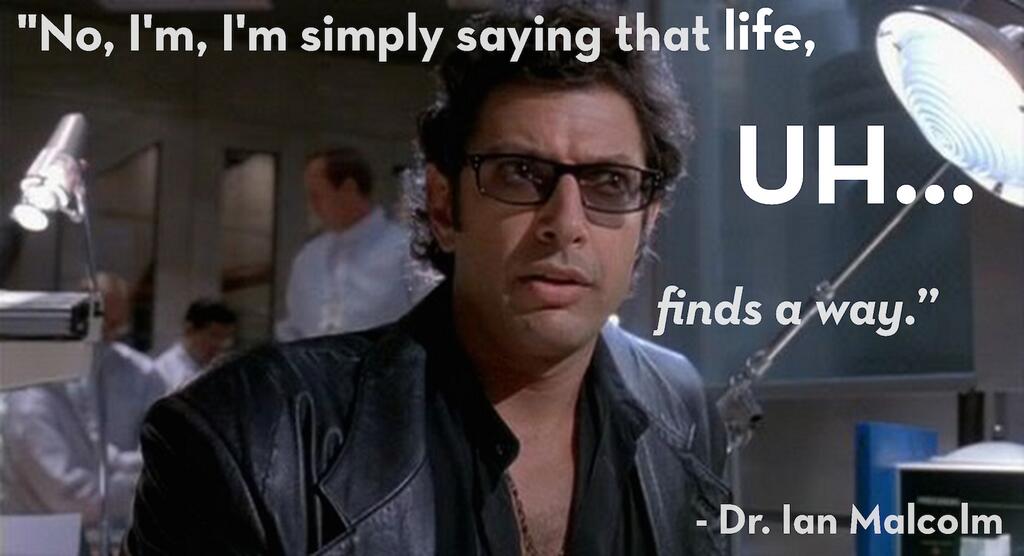 There is a reason why Jurassic World 2: The Fallen Kingdom will bring back Dr. Ian Malcolm (Jeff Goldblum). Movie writer and producer Colin Trevorrow has revealed that the character from the original Jurassic Park movies has inspired the anticipated sequel.
"Jurassic World" was all about a genetically-engineered, extremely dangerous dinosaur escaping his enclosure in a theme park but the sequel will deal with more important issues. Instead of the typical dinosaur chasing human beings in an environment these creatures control, Trevorrow wants to explore a world where the dinosaurs are once again at the top of the food chain and humans have to co-exist with them.
"There are themes and ideas in here that we're setting up, such as the co-existence of these animals now," he explained (as quoted by iBTimes). He also said that a quote from Dr. Ian Malcolm, the mathematician who specializes in the "Chaos Theory" and was one of the main characters in the "Jurassic Park" franchise.
"'Jurassic World' is all based on Ian Malcolm's quote: 'You stood on the shoulders of geniuses to accomplish something as fast as you could and before you knew what you had, you'd packaged it and slapped it on a plastic lunchbox and now you want to sell it,'" the director said. "So with 'Jurassic World 2,' it's "Dinosaurs and man separated by 65 million years of evolution have been thrown back into the mix together – how can we know what to expect?"
But, more than dinosaurs, there seems to be a more urgent threat to Owen Grady (Chris Pratt) and Claire Dearing (Bryce Dallas Howard) in "The Fallen Kingdom." The fan site, Jurassic Outpost, has reported that an official merchandise for the anticipated sequel has been leaked and it promises not just dinosaurs, but an exploding volcano as well.
This is not the first time that the publication found evidence that an active volcano might play an important role in the movie. The first poster for the sequel also had ember falling.
"Jurassic World 2: The Fallen Kingdom" will be released on June 22, 2018. The movie will also star James Cromwell, BD Wong and Toby Jones.